Tuesday, September 14, 2010
The Boys 1st day of PreSchool
Last week we had an open house for Christopher and Harrison. As you can see they thought there new class room was very fun!
And the gym was even better!


So today they were thrilled to go to class, and turn in there collage's.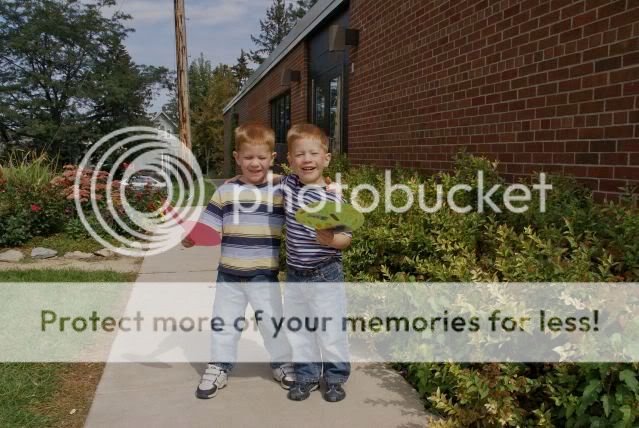 They turned the collage's in to Ms. Rita. Christopher had a lengthy conversation with her about his collage. Ms. Rita's husbands name is also Christopher Brandt so our little Christopher has a special place in her heart already.
Harrison turned his collage in, and wanted to move away as quickly as possible.


They both did great at school today, and both reported they were excited to go back tomorrow!


These are the days to remember!
Posted by

* * * * *
at 6:42 PM