Our next snow experience was one that I will never forget. We had a blizzard and the boys could hardly wait to get out and play in it. It made it easy for Mark & I while we shoveled out!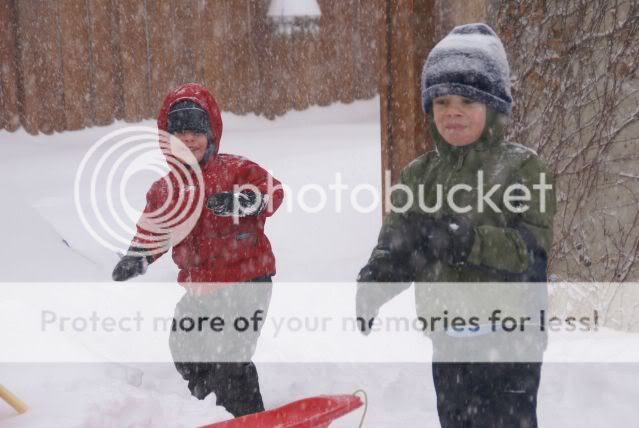 At least they were having fun! We ended up with 20 inches of snow!


Mark's work holiday party was cancelled for the night. Thankfully we still had our sitter that lives 3 houses down from us. Cabin fever was setting in fast with three very active little boys! Travel was impossible so we decided to walk up to the village for dinner. Everything was closed except for Tiffany's a little hole in the wall bar. We ended up running into some friends of ours there and had a really fun night!