On Easter we had the Keefe's over for brunch, and an afternoon Easter egg hunt. This year we Incorporated one of Erin's traditions from her child hood into the hunt. The golden egg. Back when Erin was hunting her Grandfather would hide the golden egg very well. All of her siblings and cousins would hunt for this egg as there was five dollars cash inside the egg. We decided to hide five golden eggs one for each of the boys and just had a dollar hidden inside.
The boys had great fun hunting for the eggs at least the ones that did not get attacked by the squirrels.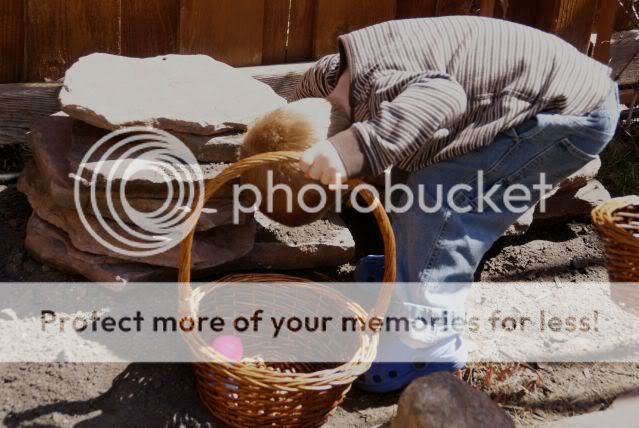 Christopher got distracted quite often for candy breaks.
William was the first to find his golden egg!


Then it was Isak!


Harrison was the last to find his golden egg. The boys were moving so fast I missed getting a picture of Christopher and Nolan finding their golden eggs. We had a great weather and a lot of fun with the Keefe family.